The Berry Creek Agricultural Society is excited to present the 3rd Annual Hardgrass Bronc Match! This is the highest paying single day bronc riding event that brings 30 competitors from across North America to Pollockville, Alberta. You won't want to miss this Canadian Professional Rodeo Association and Professional Rodeo Cowboys Association sanctioned event.
Not only does your ticket include access to both the Novice Saddle Bronc Challenge and Bronc Match but it also includes free camping, admission to the trade show and Prairie Oyster Cookoff. We hope you can join us for our largest and best performance yet!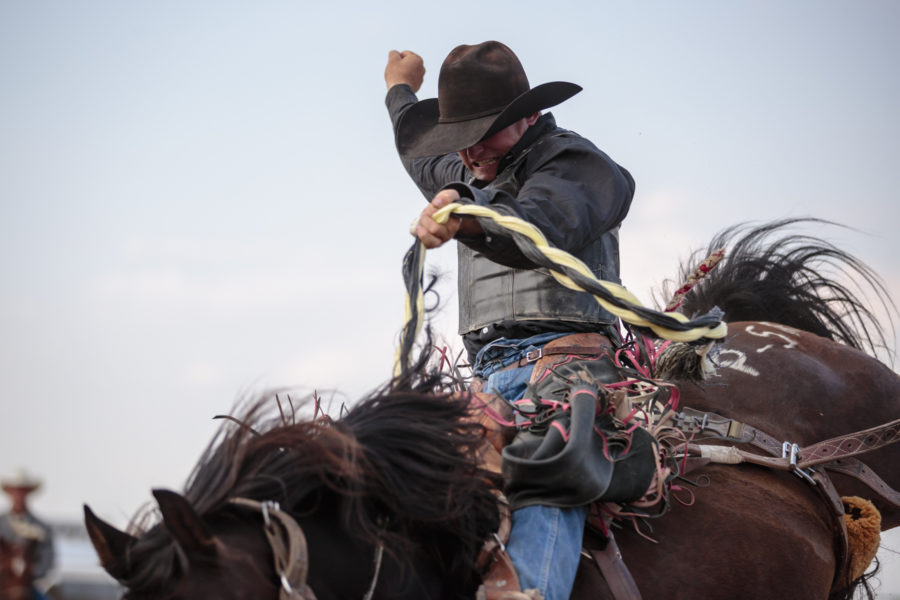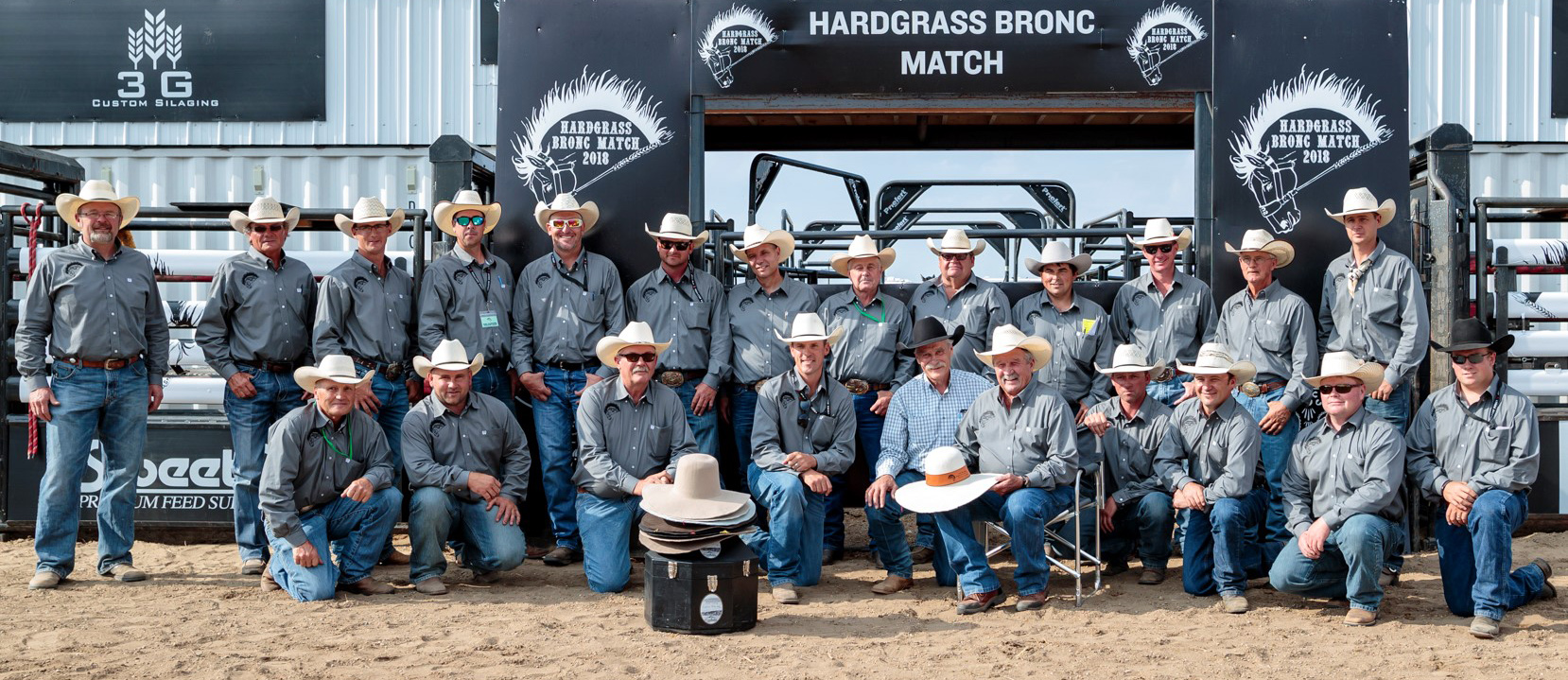 The Berry Creek Agricultural Society (BCAS) was founded in November of 2006. Two years later the construction of the Hard Grass Hub was completed (2008) and our first event, a New Years Eve Dance, was held.
Since then the Berry Creek Agricultural Society has held countless community events, most notably the 1st Annual Hardgrass Bronc Match in 2017.
Our Past Bronc Match Winners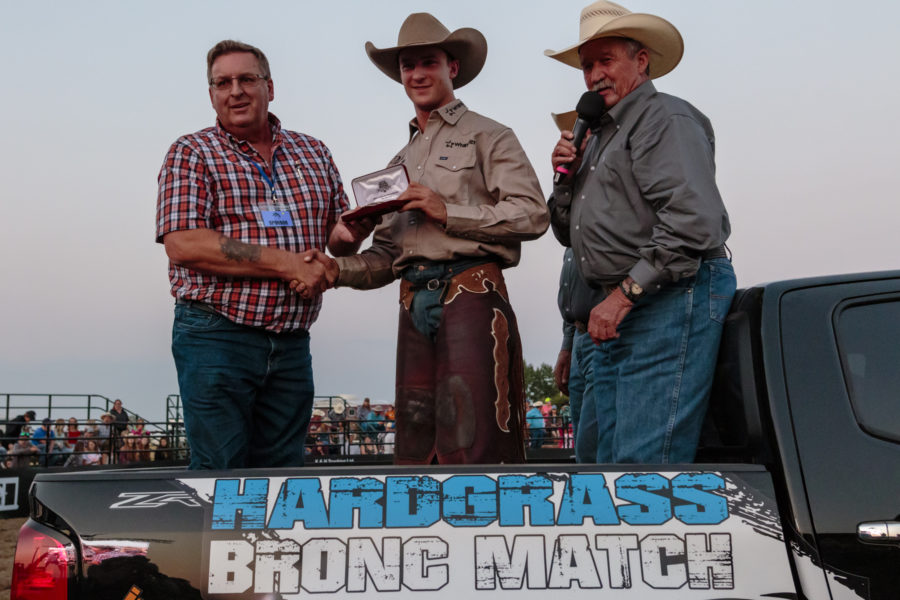 2018 Winner Clay Elliott
Calgary Stampede's S-83 Special Delivery (92.0 points)
Combined score of 181.0 on two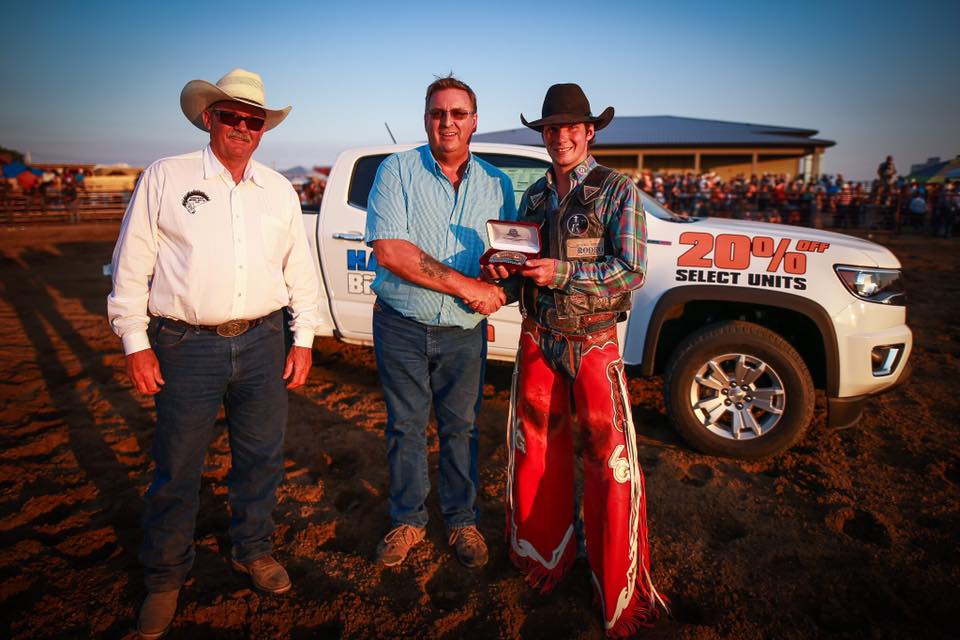 2017 Winner Layton Green
Calgary Stampede's T-65 Tiger Warrior (92.0 points)
Combined score of 178.5 on two
Thank you
We would like to thank all our 2018 Sponsors for their great support.
This event would not be possible without them!